Microsoft Launches Office For iPad
Back
NEWS DETAIL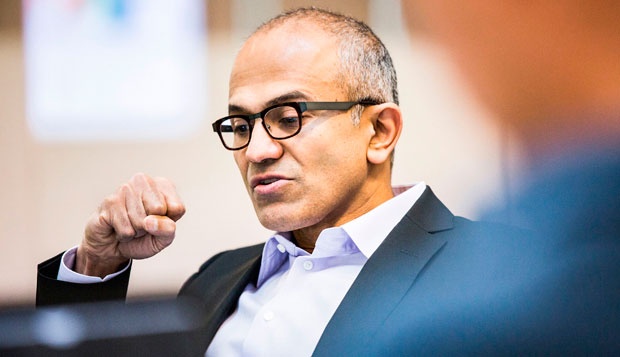 TEMPO.CO, San Fransisco - The CEO of Microsoft Corp, Satya Nadella, has launched Office foriPad.

On a Press conference, Thursday, Microsoft demonstrated a 'touch' version of Office that was specially designed for iPad.


This application is free to download from Apple App Store, but only to read documents. To edit or create new documents, users must suscribe to a service based on cloud, named Office 365.


Microsoft Office 365 Home Premium costs US$100 per year. For business, the cost is US$60 or more, depending on the features.


Apple gets a 30-percent discount for Office 365 Home that is sold through the App Stores.
In the first appearance since becoming the classifer leader 52 days ago, Nadella started his presentation by melting the atmosphere, the Microsoft mobile introduction approach and a new computing cloud world. He did not indicate when Microsoft will release the Office 'touch' version for the latest Operating System of Windows 8.


Windows strategy is that there is no change, except that they want to be known as an innovative company, said Nadella. He then said that if you look at Windows' story, they lead in several things and fail in several stuff.


Analysts predict that Microsoft has scooped 840 million to 6.7 billion US dollars annually from thisOffice application for iPad, although several parties think this movement was too late in winning people's attention.
Ready to develop your dream application?
Start exploring the latest cloud computing technology from Sengked Cloud